IT Cadre's 20 Year Anniversary
April 9, 2021 by IT Cadre Staff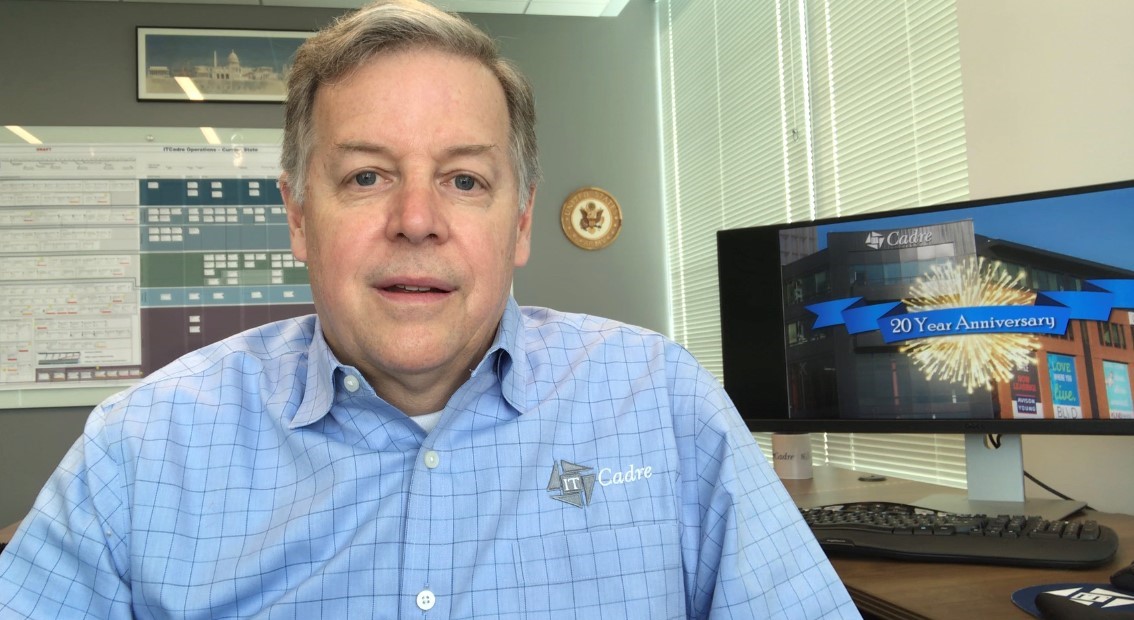 IT Cadre celebrates our 20th year on April 9, 2021.
Over the past 20 years, IT Cadre has grown exponentially. IT Cadre was founded in 2001 with the belief that holistic understanding of organizations, operations and systems is much more important than its individual parts.
Visualization Engineering® is the core of our business and has been since 2001. Using Visualization Engineering®, IT Cadre creates a holistic view where the strategic, process, technical, and organizational views come together in an easy to understand format. This allows us to create an accurate picture of where you are today, where you need to go, and how to get there. IT Cadre also offers Transformation Support, which is designed to provide organizations the essential support to establish the momentum needed to overcome active and passive resistance and accelerate achievement. In more recent years, IT Cadre has developed ViEW, a new pioneering technology which complements IT Cadre's Visualization Engineering® capability to improve strategic alignment, and provide real-time feedback for end-to-end operations in a digital visualization. New technologies and offerings like ViEW and Transformation Support are just a few of the ways that we continuously improve our business to better serve our customer's needs.
Mark Madigan, IT Cadre's Founder, President and CEO, had this to say regarding IT Cadre's milestone, "We are excited to reach this milestone and grateful for the opportunities to help our customers do important work. Thank you to everyone that has been part of IT Cadre: our team, our customers, our families and the others that supported us along the way."
Through the years, IT Cadre has been fortunate to have many talented, hardworking, and dedicated people. Our teams are individually and collectively experienced. We pride ourselves on providing our Trusted Insight® and measure our performance based on customer success. We have the deepest respect for our client's mission and business. We are honored to work with them and understand the importance of our work and the trust our customers put in us to help them achieve their vision.
Due to the COVID-19 pandemic IT Cadre has postponed the big in-person celebration to next year where we will be doing a "20 + 1 Anniversary Celebration." We are looking forward to many more years of helping our clients achieve success.