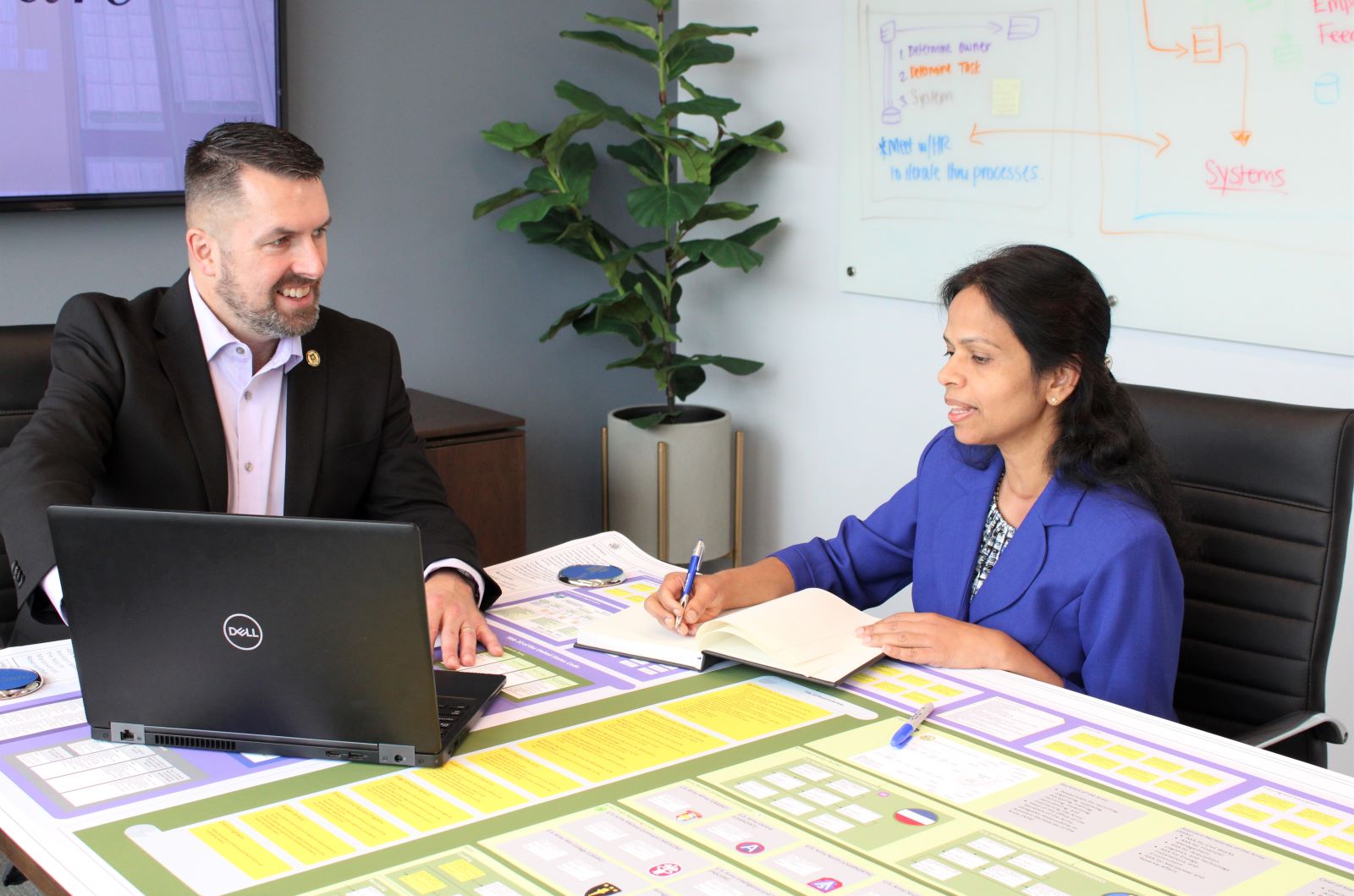 People
Our people provide Trusted Insight® to our customers. We bring experience (an average 24 years per person) leading and running business and operations in industry, government, and the military to every engagement. Our teams add value quickly and leave a lasting positive impact. We understand the importance of our work and the trust our customers put in us to help them achieve their vision.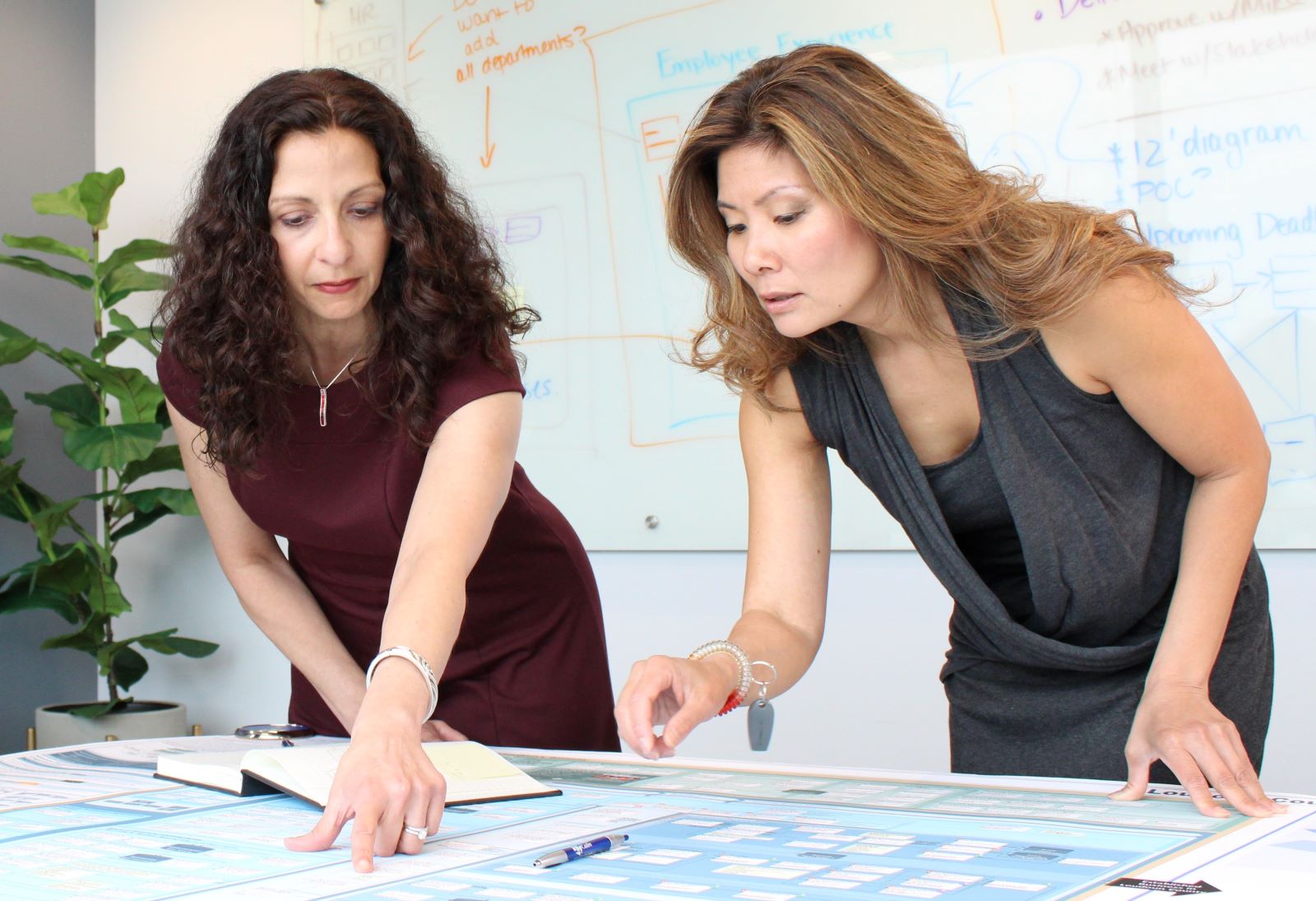 Methods
IT Cadre brings innovative methods, including Visualization Engineering®, to solve the most challenging problems and achieve success with our customer's most important initiatives. We focus on the most critical points in programs and transformation efforts by providing a holistic understanding, agreement, & commitment that leads to successful delivery.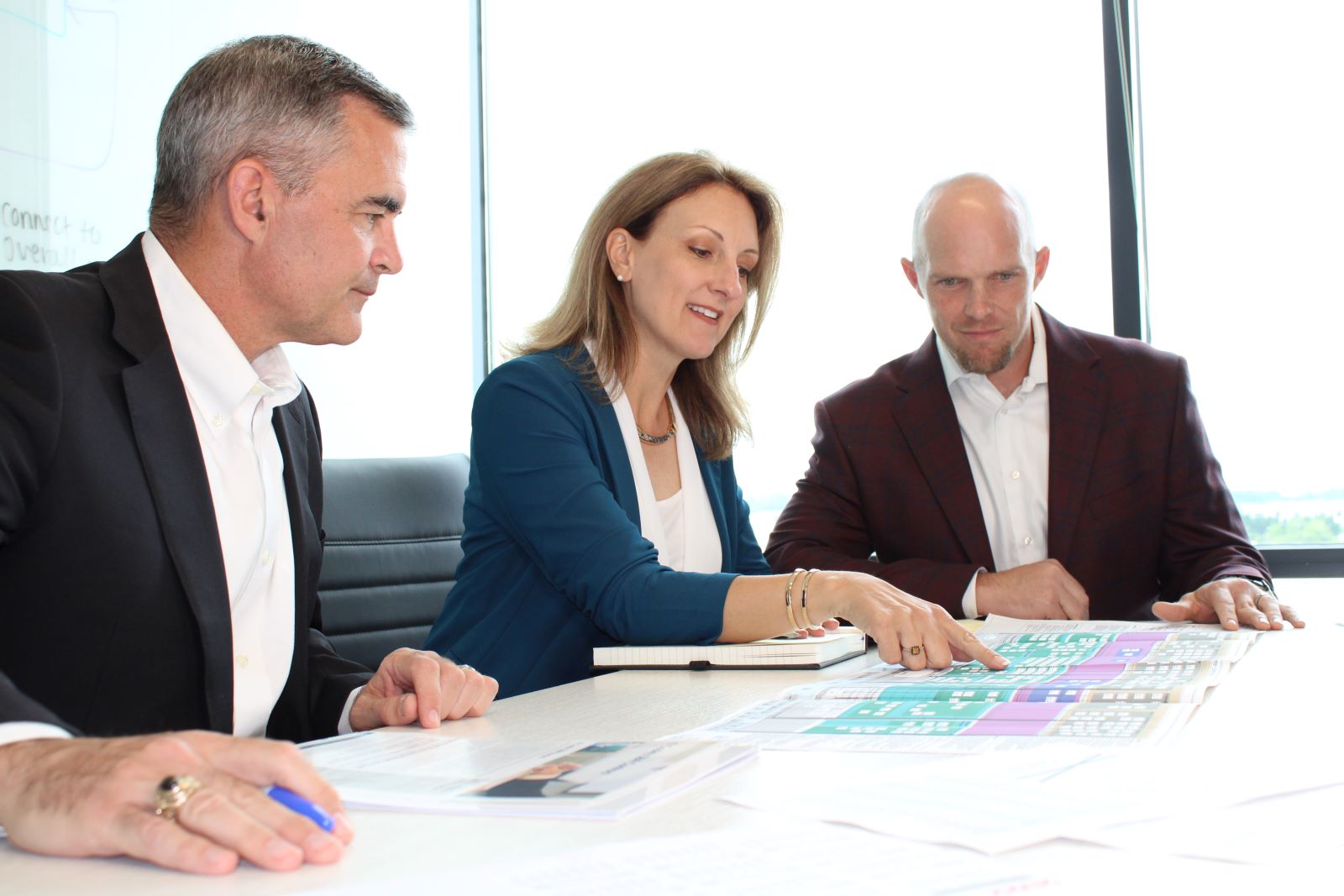 Results
IT Cadre has helped our customers achieve results for complex projects, programs, and investments. We have had successful efforts in various domains such as supply chain management, application rationalization, learning optimization, cloud migration, tax systems, organizational transformation, enterprise service management, customer relationship management, financial systems, and many more domain areas. Your Vision. Our Purpose.®
How Can We Help You?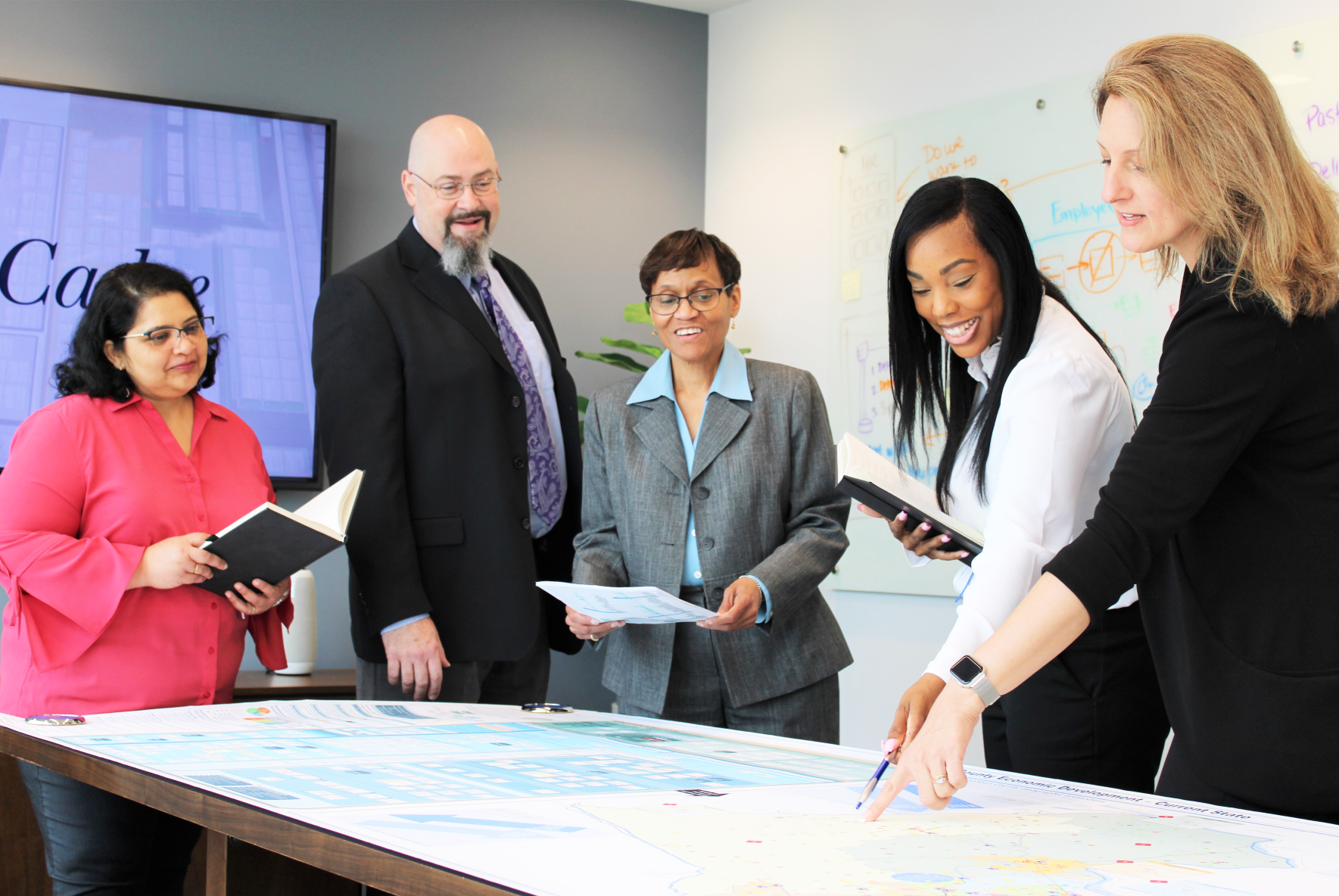 Creating An Integrated View
IT Cadre creates an integrated, enterprise view where people, process, infrastructure, systems, data, funding, and policy come together in a comprehensive and easy to understand format. Opportunities, issues and disconnects are revealed and more importantly, the key steps to move forward. IT Cadre provides organizations the critically important initial support to establish the momentum needed to overcome active and passive resistance.
Your Vision. Our Purpose.®
Organized set of facts enabling leaders to make independent assessments
Decision support and a clear view of issues and impacts
Siloed processes and streamlining opportunities made visible
Our delivery is measured in weeks, not years
What Makes Us Different?

Our People - Trusted Insight®
An IT Cadre team brings leadership, innovation, and experience focused on the entirety of the goals and objectives, not just component parts of the organization or specific silos of expertise. Our people pride themselves on providing Trusted Insight®.
Leadership Development for independent assessments based on facts.
Program Support for a clear view of issues and impacts.
Process Services and Applications uncovers siloed processes and streamlining opportunities.
IT Cadre brings knowledge and solutions to our customers. We have the real world experience required to bring value and lessons-learned to our customers. Our people have experience leading business and operations in industry, government, and the military. They add value quickly and leave a lasting positive impact. Our success is measured in customers achieving their vision and we have a proven track record for delivering results.
Why are IT Cadre people different?
Not your ordinary business management consultants; providing innovation and outcomes, not just advice
We bring experience leading and running business operations
Quick to add value that leaves a lasting impact
Our success is customers achieving their vision
An average 24 years experience per employee
The Results

I'm ecstatic with what you've done. You have put us on the road to success!

- Senior Leader
IT Cadre did an awesome job taking a complex problem and making it actionable. I'm very impressed!

- Chief Information Officer (CIO)
IT Cadre has become the example of the type of company I ask my people to look for to find innovative ideas to solve problems traditional companies are not agile enough to contribute. I am an advocate for IT Cadre because I appreciate their integrity to deliver and actually exceed what they promised.

- Senior Executive
This work from IT Cadre is informative, relevant and useful. You all do not disappoint! This work gives me a broader understanding and helps us see our silos and enables us to make the change necessary to be more efficient and effective. It helps us recognize what exists and what can be done differently and how.

- Senior Director