Digital Transformation
IT Cadre's Role in Integrating your Enterprise
September 25, 2019 by Miranda Allison, Marketing and Visualization Analyst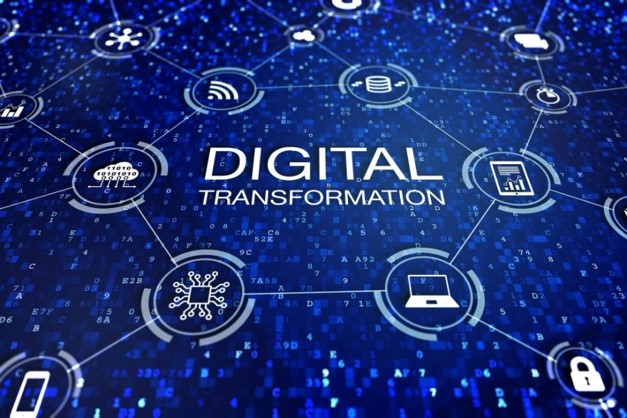 Digital Transformation is integration of digital technology in all areas of the business. It is a profound change to how you deliver value and a disruptive change to how you operate. It requires experimenting and often failing. At the start, it is very uncomfortable.
Digital transformation is extremely challenging because it affects all aspects of an organization including operations, data, policy, and culture. Each enterprise will have unique challenges and different organizational demands. This makes it difficult for organizations to simply follow an existing model or best practice to implement the digital transformation that makes most sense for their business.
At IT Cadre, we help organizations fully understand digital transformation from a holistic perspective.
IT Cadre uses our unique methodology, Visualization Engineering®, to successfully discover a shared understanding of the organization's current state, a shared agreement of the organization's future state, a shared commitment on how to transition from the current to the future state, and finally supporting the organization through our Transformation Support.
The benefits that we provide to our clients when helping with digital transformation efforts include:
Benefits:
Institute cross enterprise impacts of program decisions, changes, progress, and delays
End-to-end analysis
Objective and independent recommendations
Impact multiplier by using actions in one program to accelerate another
Identification of unintended consequences
Results
The results our cients achieve with their digital transformation efforts include:
Accelerated implementation of digital assets
Increased productivity through organization and operational redesign
Optimized digital footprint
Improved holistic customer experience
Return on Investment
To learn more our methodology or to see more examples of how we have helped organizations, please contact:
Darcy Eid, Director of Business Development
703-724-5458
darcy.eid@itcadre.com