Innovation

March 26, 2018 by Mark Madigan, President and CEO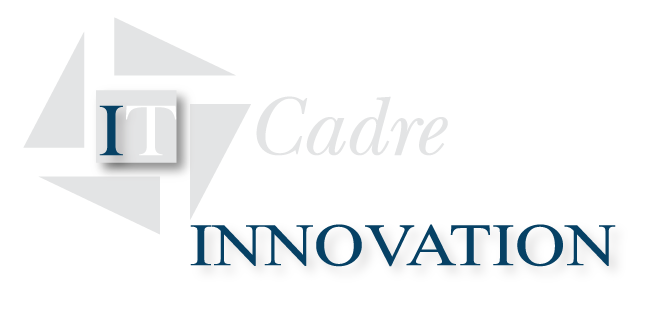 What is it about innovation that makes it so difficult? Ask people how they feel about innovation. Everyone loves it. The Apollo program, the internet, deep-fried Oreos. Who doesn't love innovation? Then ask people how they feel about change. It's likely you'll hear a very different kind of response.
You want innovation but you face a dilemma: The standardization and repeatability of your base processes helped you grow and increase your organization's impact. Your team became comfortable with these standards and processes, understanding them as the way your organization does things—a key part of the company culture they understand and know how to succeed in. Innovation is a disruption which can be uncomfortable for many, and frightening to some. Often, the organization's white blood cells come out to preserve the status quo and kill innovation before it has a chance.
In our work, we see a great number of both successful and unsuccessful innovations. Based on that, we offer the following Do's and Don'ts:
DO: Try something new. If you try the same things and use the same outside resources you will inevitably get the same recommendations, ideas, and strategies. By definition, innovation must be new. If you are serious about Innovation, you must try something new.
DON'T: Specify the innovation. Too often organizations constrain innovation by specifying the (often existing) answer or solution. If you already know it, it is not an innovation.
DO: Be prepared and plan for the "antibodies" before you start. Lay the ground work to introduce what you are trying and openly address the probability of failure and the discomfort up front and often.
DON'T: Expect a cakewalk. As a leader, you will have to be involved. You cannot just announce the change and expect your people to do it on their own. You will have to create and nurture the environment for it to thrive and it is going to demand your attention.
DO: Define the problem to be solved. You don't want innovation for the sake of innovation, you want it to solve a problem or provide new value. When asking internal and external organizations for innovation, describe the problem with enough detail that insures there is internal consensus. Then, let the Innovators provide the answers.
DON'T: Provide a list of specific features or capabilities that are needed. This may limit the number of evaluations needed, but it's only providing the answer to the test. This is especially true when included as a part of a request for proposal (RFP) that is intended to solicit innovation. Too often with this approach you get an answer that is little more than a rewording of the question.
DO: Ask detailed questions after the innovation is offered. The best sequence is 1) Offer the problem, 2) Solicit innovation, 3) Receive innovative response, 4) See the innovation in action, 5) Ask detailed questions.
DO: Recognize there is an inherit resistance to change (i.e. innovation) within nearly all organizations. This aspect of culture is often the hard part of navigating the introduction of innovation. If you do not deal with it, your innovation will not survive.
DO: Put an aggressive leader in charge of searching for innovation. It often takes an internal maverick to challenge organizational norms that need to be overcome to achieve innovative change.
IT Cadre prides itself on helping organizations understand, agree, commit and deliver innovation. We offer innovative methods, including Visualization Engineering®, to help you achieve your own innovation.