Talent Management
IT Cadre's recent work with talent management organizations
August 16, 2021 by Miranda Smith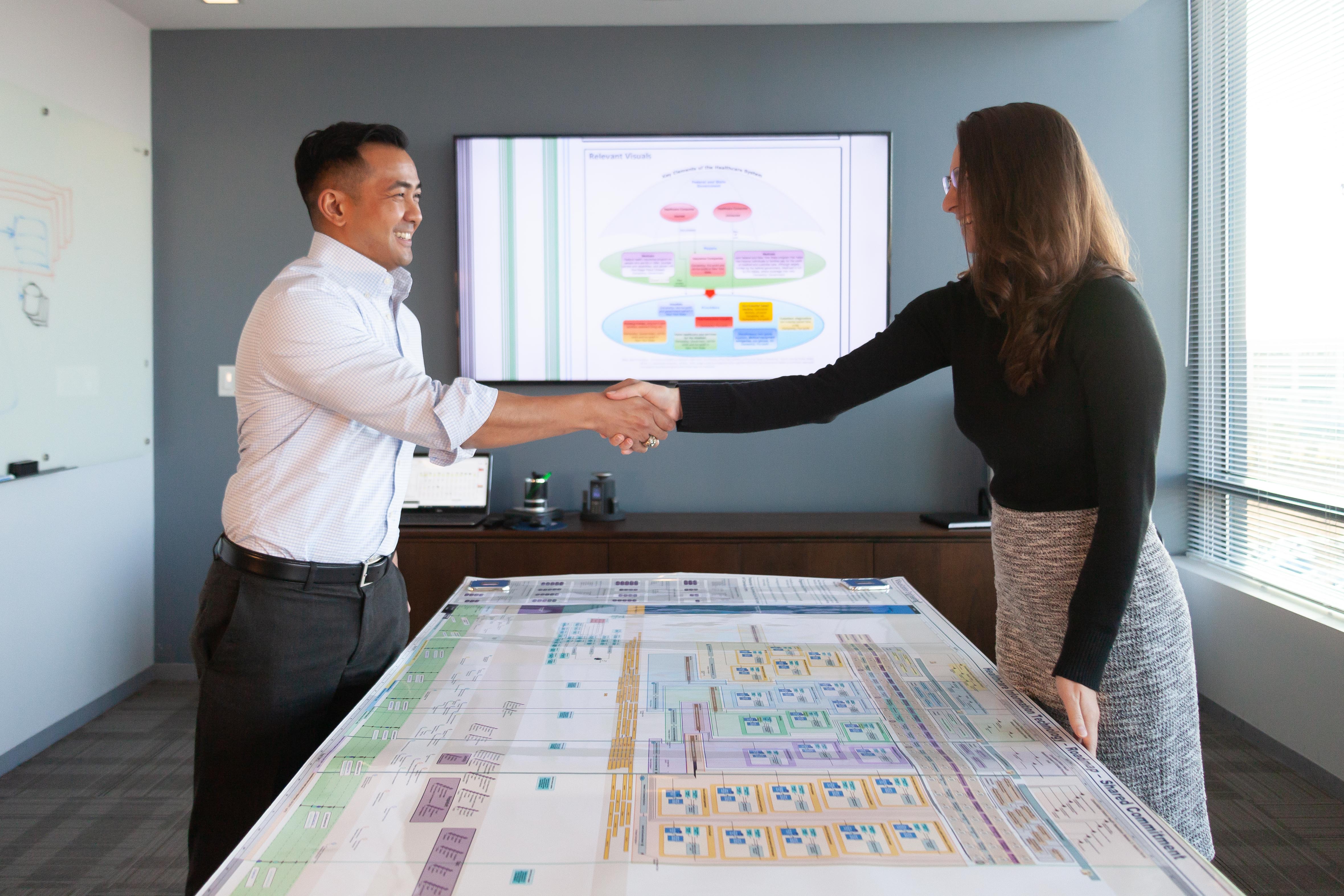 IT Cadre recently did work for a Talent Management organization that is responsible for items including, policies, resource plans, and programs. This organization approached IT Cadre hoping to improve their human resources services. IT Cadre is also currently working with an organization that provides similar Talent Management services and delivers centralized and comprehensive personnel data management and analysis. Specifically, IT Cadre is conducting an analysis looking at their human resources IT systems for the organization's portfolio. In both of these examples, the organizations are looking to do a system rationalization effort.
To help these organizations achieve success, IT Cadre used our Visualization Engineering® methodology. Both organizations needed a Current State analysis which was an end-to-end look at their enterprise. This assessed their strategy, policy, governance, processes, systems, key operational outcomes, and supporting systems in order to find capability gaps, redundancies, friction points, and areas that needed improvement.
IT Cadre then conducted an As-Planned visualization for both of the organizations, which analyzed the existing plans to implement change to the processes and programs related to the IT portfolio and organizational services.
The Future State aspires to improve integration and standardization by streamlining capabilities through the use of enterprise capabilities and common platforms wherever possible. As input to the Future State, Strategic Outcomes and Desired Goals were determined with the organization's leadership to guide the transformation effort. Finally, a Strategic Roadmap was created for the first talent management organization and is currently being created for the second talent management organization to show how to transition from the Current State to the Future State.
Our methods provide our customers a means to gain consensus and visibility across the organization that drives decisions that rapidly achieve success.
To learn more about IT Cadre's methodology or to set up a meeting, please contact:
Darcy Eid, Director of Business Development
703-724-5458
darcy.eid@itcadre.com